MANAGEMENT OF ANSMED HOME CARE HOLD END OF YEAR PARTY FOR STAFF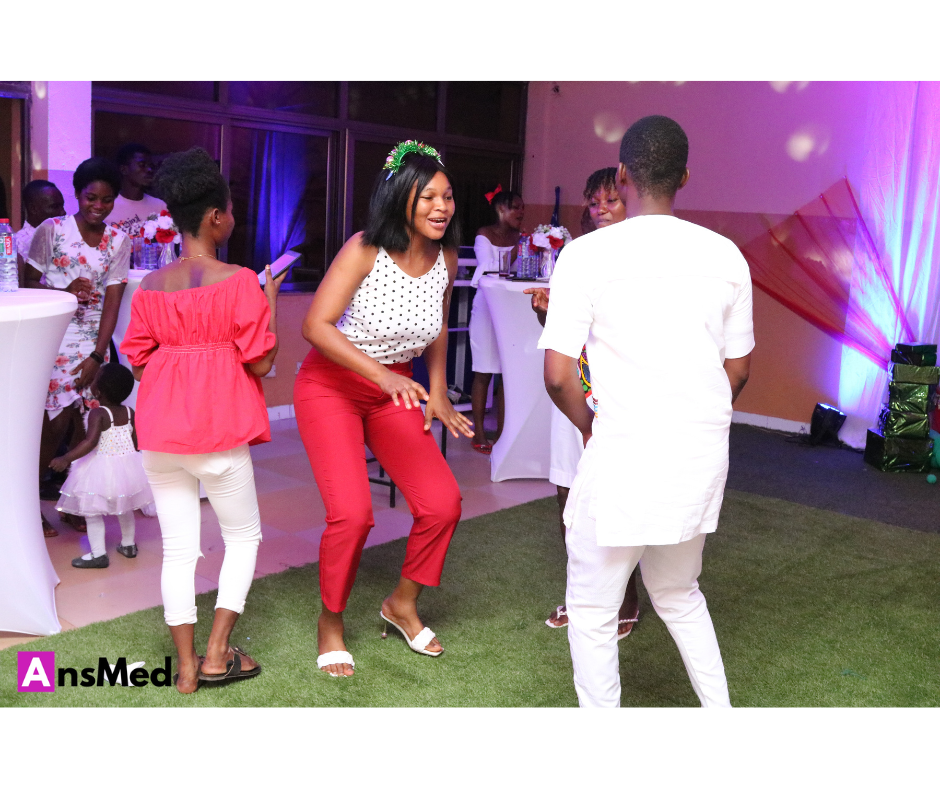 As the year comes to an end, families, colleagues and loved ones come together to make merry. Management of AnsMed Home Care on December 16, 2022 held a Carols service and cocktail party to celebrate the hard work of the staff throughout the year and to mark the end of year festive season.
In the course of the program after the nine lessons, carols and sermon, Mr. Prince Assandoh-Mensah the managing director gave his speech in which he thanked God and the entire staff for the growth of the firm in 2022. He also mentioned increments in salaries and allowances starting in 2023. This pleasant news was music to the ears of the staff and they could not help but scream their lungs out in excitement.
Some three staff members were recognized and awarded for their hard work throughout the year. Ms. Abigail Arthur won the caregiver of the year, Mr. Alfred Annang won the Administrative staff of the year and Ms. Anne Effah won the overall best employee of the year.
They each gave their speech of appreciation and this was followed by the vote of thanks by Ms. Linda Ofosua and then a closing prayer by Ms. Effah.
Greetings were exchanged and the party began. There was food and good music accompanied by joyous dance moves. It was a fun-filled party held at the Oak City International College in Adenta. It started at 6:30pm till Mama called.
The MC for the program was Mr. Daniel Agyare, the account officer.